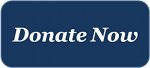 DMA needs to raise $25,000, and we need our community's support.
In a time of widespread divisiveness, nothing is more important than community. How do we convene, connect, and communicate? How do we build bridges instead of walls?
For nearly 30 years, Davis Media Access (DMA) has been committed to building community though grassroots radio, local TV, and websites and archives. We bring people together from all walks of life to address issues and topics often ignored by mainstream media. We help people tell their stories and ensure their diverse voices get heard. This can be nothing short of transformative. We've seen young people find their passion, mid-career seekers develop new skills, musicians reach new audiences, and elected officials connect with constituents.
DMA is run by a small, skilled staff, along with a cadre of dedicated volunteers. As a well-managed non-profit with hundreds of active participants and supporters, DMA is responsible to you, our community—not to corporate profits. We provide real content, where you live. This is fundamental to our democracy, now more than ever before.
Please help be a part of keeping community media in Davis strong and whole. FRom March 15-Aprl 15, we're conducting our annual fund raising. Our many programs and services are made possible by your generosity – dollar by dollar, person by person.
Thank you for your support.