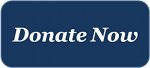 Last month, Bay Area radio host Claudia Lamb wrote about what she calls the death of radio. "Citadel, along with Cumulus, Entercom, and Clear Channel (a.k.a. iHeart Radio) destroyed radio as we knew it. If you can't stand to listen to radio anymore, you can thank these companies. The Telecommunications Act of 1996 allowed them to consolidate thousands of Mom-and-Pop radio stations into just a handful of owners. What was once a thriving marketplace of ideas and new music became a moribund feedback loop of homogeneity and satellite programs."
Lamb's post drives home an inescapable truth about media: there's little of it that's truly local, non-commercial, and devoted to the public interest.
Here in Davis, however, nothing could be further from the truth. Our local media are a big part of what keeps our community connected.
Through our three main projects–DCTV public access TV, DJUSD educational access, TV, and KDRT-LP 95.7 FM, low-power community radio—Davis Media Access (DMA) provides hands-on skill building, and supports local content creation and distribution in digital and broadcast media. Youth media, local election, event and meeting coverage, and services for non-profits are hallmarks of our work. DMA promotes dialogue, encourages artistic expression, and acts as a forum for people who typically lack media access.
What does this mean for you? DMA supports community values, and provides content where you live. A well-managed non-profit with many hundreds of active participants and supporters, DMA is responsive to its community, not to corporate profits.
Another inescapable truth is that it takes community support in the form of financial contributions to keep providing these services. This letter is our annual appeal to you, the stakeholders in this community, to help make possible all the good work that DMA does. It's hard work raising this money every year. We don't have the support of large corporations or even large donors – what we do is made possible dollar by dollar, person by person. And it all counts.
Please help us Keep Media Local in 2016 and beyond with a one-time gift of $120, or monthly donations of $10, $25, $50 or whatever you can give.
Come be a part of strengthening community through media. And join our current donors. Because what we do, is about you. Thanks for your support.