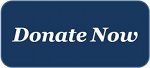 Amplify (v.): to make larger or greater (as in amount, importance, or intensity); to increase the strength or amount of., especially to make louder.  Amplifying Community Voices: The work of Davis Media Access (DMA).
During the first half of the pandemic, DMA rapidly pivoted to focus on helping a broad segment of Yolo County adapt to sudden and overwhelming needs for technical expertise, as well as vitally important local public health information. During the latter half and up to the present day, our work shifted again as we continue to meet the ongoing demands of hybrid events, meetings, and calls for streaming.
There's no better way to describe DMA's work during this time than Amplifying Community Voices. Put simply, DMA's work underpins, supports and amplifies the work of many community efforts and institutions, bringing trgreater transparency and connectedness to our community. Your support helps us do this important work, and we thank you!