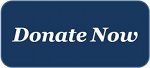 Dear Friend,
Non-profit organizations are crucial to community health, and they need to share stories in powerful, accessible ways. Stories of success, stories of need, of event announcements, of a vision for the community —the list is endless.
On a rainy spring afternoon recently, three board members and one part-time staffer from a small Yolo County mental health non-profit puzzled through this process at Davis Media Access (DMA) with their instructor. Their goal was to reimagine how they tell the world about their organization's mission and its needs.
This group helped beta test one of the new workshops DMA launched this year, Digital Storytelling for Non-Profits—part of a suite of services we offer to help other local non-profits build capacity—meaning to amplify effectiveness and increase sustainability. From air time to event coverage, PSA Day to podcasting, and do-it-yourself radio on KDRT to the annual Big Day at the Dock, non-profits find many resources here at their community media center.
Using media tools and hands-on technical training, DMA has provided this kind of capacity building in our community for 30 years. It's not just non-profits who benefit, either. As a media and technology center, a community gathering place, and a content distributor, DMA works with people from all walks of life to address issues and topics often ignored by mainstream media. Our partners are libraries, schools, non-profits, local government, activists, musicians, and people like you. We help people tell their stories and ensure their diverse voices are heard. 
Our work is challenging in these days of media consolidation and other threats to local, independent news sources. As a well-managed non-profit with a small staff and hundreds of active participants and supporters, DMA is responsible to you, our community—not to corporate profits. We provide real content, where you live. This is fundamental to our democracy, now more than ever before. 
This is our annual appeal to you for financial support—for our own capacity building—and to continue all the good work that DMA does. Our many programs and services are made possible by your generosity – dollar-by-dollar, person-by-person. Please help us continue our work by making a one-time gift of $120, or monthly donations of $10, $25, $50 or whatever you can give. To donate, return the flip side of this form in the enclosed envelope, or go to davismedia.org/donate. You can also see premiums available for some levels of donations at the website.


Thank you for your support!
Craig Blomberg, Board Chair
Autumn Labbé-Renault, Executive Director