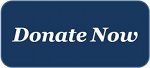 At a time of physical distancing, the need to hear local voices, perspectives, and information has never been more critical.  Davis Media Access (DMA) and its projects - DCTV, KDRT and DJUSD.tv —share local content that helps inform, inspire, and unify our communities. With our facility shut down, DMA has rapidly developed new ways of meeting community need. 
THANK YOU, for your interest in our work, and for your support. Our many programs and services are made possible by your generosity – dollar-by-dollar, person-by-person. Please help us continue our work by making a one-time gift, or monthly donations of $10, $25, $50 or whatever you can give.
Community Media - This is How we Stay Connected!