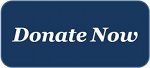 Davis Media Access (DMA) is celebrating 30 years of service to the community! Our work strengthens community through grassroots radio, local TV, websites, and archives.
As a media and technology center, a community gathering place, and a content distributor, DMA works with people from all walks of life to address issues and topics often ignored by mainstream media. Our partners are libraries, schools, non-profits, local government, activists, musicians, and people like you. We help people tell their stories and ensure their diverse voices get heard.
In return, we reach out to the community each year to raise $30,000 in direct support. Our many programs and services are made possible by your generosity – dollar-by-dollar, person-by-person. Please be a part of strengthening community through media. You can help us build a stronger community through media by making a one-time gift of $120, or monthly donations of $10, $25, $50 or whatever you can give.

Thank you for your support!