Davis Media Access (DMA) is a 501(c)(3) non-profit corporation.  DMA is a community media center serving Davis, CA and surrounding areas. Our mission is to enrich and strengthen the community by providing alternatives to commercial media for local voices, opinions and creative endeavors.
Reopening Update March 2022
DMA is in the midst of facility upgrades that have been greatly impacted by supply and labor shortages during the COVID-19 pandemic. Our staff is still primarily working virtually, and an email to info AT davismedia DOT org will yield fastest results. Our phone number is 530-757-2419, Ext. 10 for general calls, Ext. 11 for the Executive Director. The KDRT studio phone number is 530-792-1648.
About
Davis Media Access is an innovative nonprofit community-based media and technology center that works to enrich, strengthen, and inform the Yolo County community. Home to Davis Community Television, DJUSD.TV, and community radio station KDRT 95.7 FM, DMA serves as an essential partner in building and bolstering connectedness.
During the pandemic, DMA moved wholly to remote production and helped others in our communities to connect, produce virtual events, and share important local information. DMA has served as a key resource for public health updates and local voices throughout the pandemic, produced local election coverage of all contested races in Yolo County, helped Woodland Community College bring its TV station and instructional media program online, and provided support for local schools, nonprofits, and businesses throughout the county. The organization has also made it a priority to cover local marches and protests for racial equity and climate justice, and been active participants in a host of community benefits.
The need for virtual platforms will clearly be with us for a while. With the shift in media away from traditional news coverage, DMA is often the only entity providing coverage of local community actions and events. This coverage is critical in providing transparency, transmitting timely information, archiving meaningful events, and creating a sense of shared community.
Our Main Projects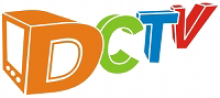 DMA maintains and operates Davis' public access television station DCTV Channel 15.  Through partnership with the City of Davis, DMA provides the public with access to video and television equipment, training and unique programming.  Most television programming on DCTV is produced locally and available on demand online.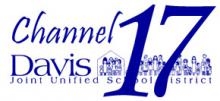 Through a partnership with DJUSD, DMA operates Educational Access Channel 17.  This channel provides programming such a DHS football games and other sports, school music programming, and all DJUSD graduation ceremonies.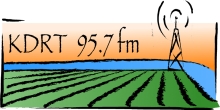 DMA owns and operates KDRT-LP, 95.7 FM, low-power community radio for Davis and beyond. Since launching in September 2004, KDRT has had tremendous impact in and around Davis, CA--a sunny, vibrant community located between San Francisco and Sacramento--home to approximately 65,000 people and the University of California. The first low-power FM (LPFM) station to be launched within a public-access television center, KDRT has since advised numerous LPFM startups. In 2021, KDRT was awarded a national Overall Excellence for Small Radio Stations by the Alliance for Community Media.
In non-pandemic times, we round out our offerings with digital equipment and social media, topical workshops, local programming archives, participation in open-source projects, low-power FM radio advocacy, youth media projects, local studio productions, event coverage, and advocacy and information for broader media issues. DMA is committed to strengthening localism through media and is proud to support platforms for free, local expression.