Davis Media Access (DMA) is a 501(c)(3) non-profit corporation.  DMA is a community media center serving Davis, CA and surrounding areas. Our mission is to enrich and strengthen the community by providing alternatives to commercial media for local voices, opinions and creative endeavors.
DMA is open Tuesday-Friday 10am to 6pm and is located at 1623 Fifth Street, Davis, CA.   Our phone number is 530-757-2419.  The KDRT studio phone numbers is 530-792-1648.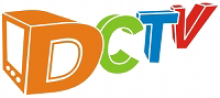 DMA maintains and operates Davis' public access television station DCTV Channel 15.  Through partnership with the City of Davis, DMA provides the public with access to video and television equipment, training and unique programming.  Most television programming on DCTV is produced locally and available on demand online.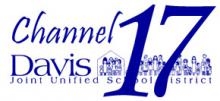 Through a partnership with DJUSD, DMA operates Educational Access Channel 17.  This channel provides programming such a DHS football games and other sports, school music programming, and all DJUSD graduation ceremonies.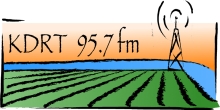 DMA owns and operates KDRT-LP, 95.7 FM, low-power community radio for Davis and beyond. Since launching in September 2004, KDRT has had tremendous impact in and around Davis, CA--a sunny, vibrant community located between San Francisco and Sacramento--home to approximately 65,000 people and the University of California. The first low-power FM (LPFM) station to be launched within a public-access television center, KDRT has since advised numerous LPFM startups. Since our launch, we've trained more than 150 community members in radio production, many of whom remain involved and active.
We round out our offerings with digital equipment and social media, topical workshops, local programming archives, participation in open-source projects, low-power FM radio advocacy, youth media projects, local studio productions, event coverage, and advocacy and information for broader media issues. DMA is committed to strengthening localism through media and is proud to support platforms for free, local expresssion. DMA is a proud member of the Alliance for Community Media, the National Alliance for Media Arts Centers, the National Federation of Community Broadcasters, the Open Media Project and supporters of Prometheus Radio Project.