Help Keep Media Local: DMA Needs Your Support
DMA is currently doing its annual funding appeal. It's important that we raise this money each year, as it keeps KDRT 95.7 operational, and it helps support our local election and youth-media efforts. We're more than halfway through May, and more than halfway to our goal of $25k, but that still leaves us with another $12k to raise over the next couple of weeks.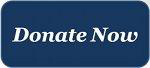 What is DMA? It's three big projects (public access TV, educational access TV, and community radio) that together comprise a small staff, a large volunteer base, and a whole lot of learning and doing. DMA operates and staffs a media center and helps community members produce and distribute content across local television, radio, and the Internet. Using the framework and resources established nearly 27 years ago by the City of Davis, we've leveraged those to include a radio station, four open-source websites, video and audio streaming and archiving, and support for a tremendous variety of individuals and community organizations.
Over the past two months, we've participated in the Picnic Day parade; brought award-winning journalist and NY Times best-selling-author Amy Goodman to Davis; hosted several live music events at Armadillo Music during Second Fridays; held a Barn Dance fund raiser with the Davis Odd Fellows; planned for the Big Day of Giving, including another live music event with our friends at Music Only Makes Sense; covered election forums and recorded 15 "Meet the Candidates" statements; and successfully renewed our contracts for the next three years.
And we're not done. The coming weeks bring live election coverage on June 7, production shoots for all five local high school graduations, and another "Live DiRT" broadcast from Armadillo Music during Second Fridays. This summer, we'll teach kids television & radio production, as well as stop-motion animation, and every day, we work with students, seniors, and career changers to help them build technical skills and create local content.
We work extraordinarily hard at serving our community, and this is good work. It helps provide a level of transparency that would otherwise be missing, and platforms for voices that might otherwise not be heard. Importantly, it shines a light on much that happens, and helps preserve our history via an ever-growing archive of  local content.
We can't do this work without community support. If you've donated already, thank you! If you've donated before but not this year, now is the time. And if you're new to us, I hope you'll really take in what I've written and realize how hard we work to earn your support. You can see a list of our current donors here. I'm so very proud to lead this team & carry out our mission,
Yours in community,
Autumn Labbe-Renault, Executive Director
For a fuller picture of the many ways DMA helps build our community, you can also see our Annual Report.