Located in Davis, CA, Davis Media Access (DMA) is an award-winning 501(c)(3) nonprofit  community media and technology center that provides media education and local platforms to  engage the community in dialogue and showcase creative expression.
Our mission is to enrich and strengthen the community by providing alternatives to commercial media for local voices, opinions and creative endeavors. DMA carries out that mission by  partnerring with and providing support to a broad range of other local nonprofits, public-sector entities and community-based groups. During the pandemic, DMA was a resource  for technical production assistance, event coverage and local news, playing an important role  in connecting our community and documenting our shared history.
Local election coverage,  youth media, and capacity building are hallmarks of our community engagement work. DMA is committed to strengthening localism through media and is proud to support platforms for local expression.
Our Main Projects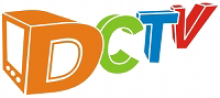 DMA maintains and operates Davis' public access television station DCTV Channel 15.  Through partnership with the City of Davis, DMA provides the public with access to video and television equipment, training and unique programming.  Most television programming on DCTV is produced locally and available on demand online.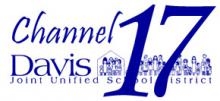 Through a partnership with DJUSD, DMA operates Educational Access Channel 17.  This channel provides programming such a DHS football games and other sports, school music programming, and all DJUSD graduation ceremonies.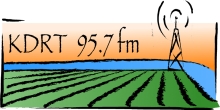 DMA owns and operates KDRT-LP, 95.7 FM, low-power community radio for Davis and beyond. Since launching in September 2004, KDRT has had tremendous impact in and around Davis, CA. The first low-power FM (LPFM) station to be launched within a public-access television center, KDRT has since advised numerous LPFM startups. In 2021, KDRT was awarded a national Overall Excellence for Small Radio Stations by the Alliance for Community Media.
Our History
Borne out of a movement that sought to democratize what was then the new and exciting  medium of cable television, DMA was originally incorporated as public access channel Davis  Community Television (DCTV) in 1988. DCTV was launched with resources left over from the  dissolution of the short-lived but innovative Davis Community Cable Co-op. DCTV's Founding  Executive Director was Kari Peterson.
In 1992, DCTV moved from a trailer on Second Street to its current location at 1623 Fifth  Street. For many years, DCTV operated a single channel and provided a range of community  services centered on one-to-one training, group workshops, and college internships.
In 1997, the Davis Joint Unified School District sought to activate an educational access  channel in Davis, and for the next decade, DCTV served as a contractor towards that end.
On Sept. 24, 2004, DCTV successfully launched Low-Power FM radio station KDRT (K-Davis  Radio & Television) at 101.5 FM. A legal battle to retain our position on the dial in the face of  commercial encroachment occurred in 2006. Although we were ultimately successful, it did  result in a move to our frequency at 95.7 FM.
In 2007, realizing that our growing scope of services had outpaced our name, we rebranded to  Davis Media Access. In that year, DMA also assumed management of the educational access  resources for DJUSD TV, and Autumn Labbe-Renault became Executive Director.
In 2011, the DMA facility did a wholesale transition from analog to digital, including a complete  remodel of our television studio. DMA maintains a television studio, radio studio, two digital  edit suites, digital field cameras and related equipment. DMA also maintains the equipment  located at the DHS Brunelle Theater, and consults with the DJUSD on a variety of media  services.
Major funding for the media center comes from franchise fees paid by the cable operator to the  City of Davis. The City uses these to partially fund channels 15 and 17, and fully fund City  Government Channel 16 (separately operated). As technologies have changed and cable  revenue is in decline, DMA has greatly increased its revenue generation through a series of  strategic partnerships countywide. Additionally, we vigorously fundraise to support KDRT, our  local election work, and a variety of youth media projects.